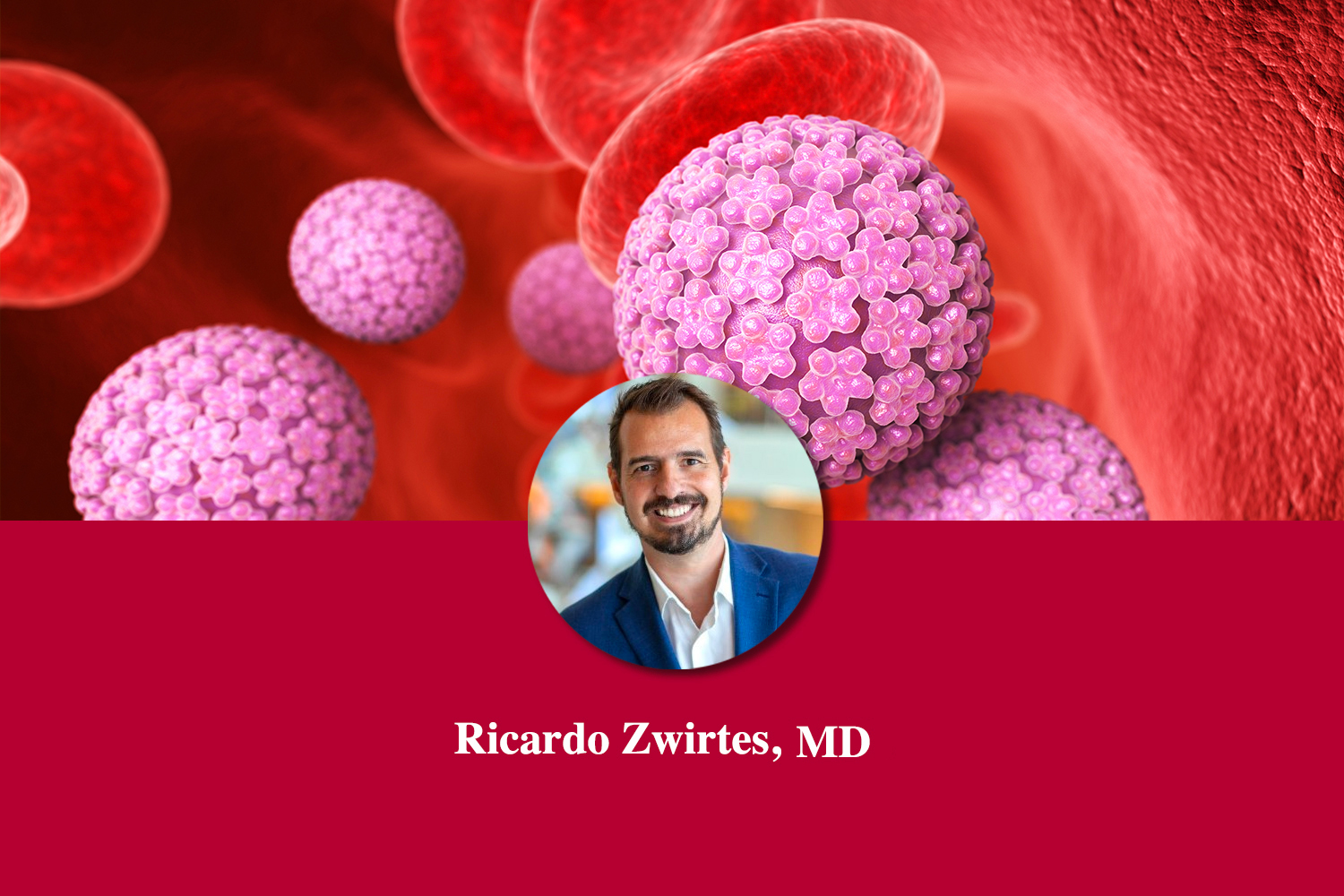 01 Apr

Next Generation Cell Therapies Fighting HPV Positive Head and Neck Cancers

Written by: Ricardo Zwirtes, MD Vice President of Clinical Development, SQZ Biotechnologies

As we continue to search for more effective treatments for head and neck cancers, cell therapy is an exciting field within immunotherapy that offers significant promise.

Though there is broad potential for using cell therapy across different types of cancers, we have only scratched the surface. The major challenges to the cell therapy approach include altering cells without impairing their health and manufacturing the modified cells in large quantities.

Because of these constraints, there are few approved cell therapy options currently available to patients (CAR T-cell therapy being a recent example). These treatments often have their own challenges, including long hospital stays, harsh preconditioning, and costly and time-intensive manufacturing. Additionally, while cell therapies have proven successful in treating blood cancers like leukemia and lymphoma, they have been less successful in tackling solid tumors.

Beyond CAR T-cell therapies and checkpoint inhibitors, therapeutic cancer vaccines offer another promising method of improving the immune system's response to cancer. Cancer vaccines have been pursued for many decades because of their potential to drive a powerful, tumor-specific immune response. They are intended to prime the patient's T cells to generate an anti-tumor response and/or boost pre-existing anti-tumor immunity.

However, prior cancer vaccine attempts have failed to elicit a meaningful response from a special type of cell in our immune system that is responsible for the tumor killing – the CD8+ T cells, or killer T cells. This is underscored by the fact that to date, only one therapeutic cancer vaccine has been approved for use in prostate cancer.

Even still, cell therapies may be our best hope against solid tumors and have the potential to overcome the challenges of CAR T-cell therapy and prior cancer vaccines. If successful, a safe and effective therapeutic vaccine could be transformative for diseases like head and neck cancers.

Human papillomavirus (HPV) is one of the leading causes of cancers of the head and neck. According to the Centers for Disease Control, HPV infection plays a significant role in the formation of about 70 percent of oropharyngeal cancers.

The current standard of care, however, still involves treating all head and neck cancers basically the same way, regardless of whether the cancer was caused by HPV, smoking or other factors. While tremendous strides have been made in cancer care, particularly with the introduction of new immunotherapies and checkpoint inhibitors, only a small proportion of head and neck cancer patients benefit from this type of therapy.

There is increasing hope for head and neck cancer patients with HPV positive tumors. Next generation therapeutic vaccines that are designed to teach a patient's own immune system to recognize the HPV viral proteins in the tumor are actively in clinical development.

SQZ Biotechnologies is developing treatments that may enable cell-based vaccines to effectively recruit killer T cells and aim their attack on HPV positive solid tumors.

PUTTING A PATIENT'S IMMUNE SYSTEM TO WORK TO ATTACK DISEASE
Our technology works by using a patient's own cells to manufacture a personalized cell therapy.
Following a standard blood collection procedure, we isolate target cell types and engineer the cell therapy by physically squeezing the blood cells at high speeds through a microfluidic chip. As they move through the chip, the cells' membranes are temporarily opened, which enables. specific cargo, like mRNA or HPV-specific antigens, to be inserted into the cells before the membrane reseals.
The cell therapy is then given to the patient through a syringe push, and the engineered cells are intended to direct the patient's immune system to target HPV-driven tumors (see graphic).
This cell engineering approach has been used to create three different cell therapy candidates for testing in clinical trials:
In the first approach, a patient's white blood cells are squeezed with HPV-specific antigens to create a therapeutic vaccine that we call SQZ® APCs, or antigen presenting cells. Antigen presenting cells (APCs) are responsible for activating CD8+ T cells – the immune cells that track down and kill cancer cells. After the APCs are given to the patient, they work to directly prime CD8+ T cells so that they begin attacking the patient's cancer.
In the second approach, an enhanced APC (SQZ® eAPC) is designed to leverage the advantages and functionalities of five different mRNAs squeezed into white blood cells. mRNA, or messenger RNA, carries instructions that direct our cells to make proteins that can treat or prevent disease. The mRNAs squeezed into the eAPCs code for HPV antigens as well as stimulators of killer T cells. The eAPCs are meant to increase killer CD8+ T cells' response, which may result in more effective attacks against the cancer cells. FDA clearance to open a clinical trial evaluating this approach was recently granted.
While the first two approaches use a patient's white blood cells, the third method engineers red blood cells. After blood collection, the red blood cells are squeezed with disease-specific antigens and immune activators, creating what we call Activating Antigen Carriers, or SQZ® AACs. Once delivered back to the patient, the AACs act as a "trojan horse" by carrying and delivering the target antigen to very specialized cells (antigen presenting cells) in the patient's lymphoid organs to direct the killer T cells to attack the tumor cells.
All of these approaches potentially offer advantages for patients.
First, these cell therapy candidates can be manufactured in about a week, which is significantly faster than most cell therapy approaches. In addition, these cell therapy candidates are designed to be administered without preconditioning. Further, treatment would not require a planned hospitalization.
In December 2021, promising data were presented that showed the SQZ® APC clinical trial candidate had induced a radiographic, symptomatic and an immune response as monotherapy in a post-checkpoint inhibitor treated HPV positive solid tumor patient (1 out of 5 evaluable patients in that cohort). This data was presented as an oral presentation at the European Society for Medical Oncology Immuno-Oncology (ESMO-IO) Congress, an annual global meeting highlighting the latest scientific advancements in immuno-oncology.
In this case study, the patient had been diagnosed with oropharyngeal cancer almost four years prior. Before joining our clinical trial, the patient had received six prior lines of therapy, including a checkpoint inhibitor therapy nine months prior, to no effect. The patient was unable to eat, drink or breathe normally due to the substantial lesion on the throat.
With no pre-conditioning required for SQZ's therapeutic candidate, the patient's treatment journey consisted of a single session to collect white blood cells; after about a week the patient's engineered cells were delivered back into the body.
After receiving the investigational therapy, a significant increase in the patient's T cells infiltrating the tumor was observed, which was associated with an improvement in the patient's ability to eat. There were no treatment-related adverse effects. This has substantially improved the patient's quality of life, according to the treating doctor.
The SQZ® APC trial is now advancing into combination approaches with checkpoint inhibitors. This combination may work synergistically and potentially enhance killer T cells' ability to attack tumors. 
The patient response in the SQZ® APC trial is what drives us each day. Our hope is that we can eventually offer HPV positive head and neck cancer patients a personalized therapeutic vaccine that is fast to manufacture, safe, and effective.
Our three clinical trials are actively enrolling patients with HPV positive cancers, including head and neck cancers.
The trials are open to patients aged 18 and older with recurrent, locally advanced or metastatic HPV 16+ solid tumors that have progressed while on the standard of care treatment options.
The three trials are running at cancer centers around the country, and we will be happy to assist potential patients to gain access to these studies. For more information on our open clinical trials, visit sqzbiotech.com/head-neck-trial.
We are also always available to speak with patients and their treating physicians, and we want to thank the staff at SPOHNC for being a terrific partner in generating awareness for the potential of cell therapies in the treatment of head and neck cancers.
Editors Note: Ricardo F. Zwirtes, MD, is the VP of Clinical Development at SQZ Biotechnologies where he oversees the clinical trials for patients with cancers caused by HPV. He is an infectious disease physician by training with over a decade of experience in drug development across several therapeutic areas.